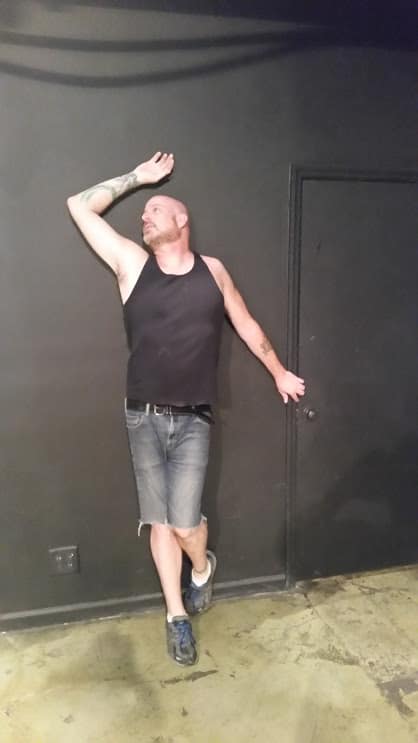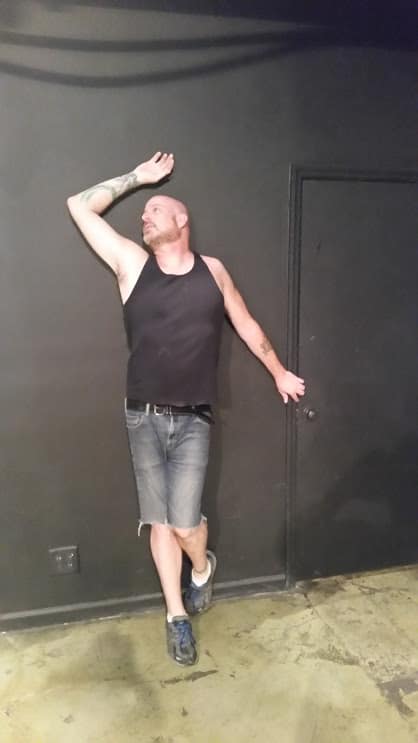 Maybe it's because I'm so tall? And dramatic (see photo). I'm always wondering why I write such long pieces. I wow'd myself earlier this year when I finally finished No Room For Shakespeare and it ran 45 minutes! I was like I DID IT!!!! But that play is like a little aria, a ditty, a moment, or 45 moments, the length IS the play ya know? History of Drag simply needs to be 90 minutes. And I love it. Tried to change it. Didn't work. Oh well. Still love it.
BUT it seems the next piece/s I'm being called to do are both LOOOONNGG ass pieces as well. One Zucchini I have just outlined, It's sort of spastic and wonderful. A nonlinear dirty version of Love Actually. I think it'll end up a web series. Am I going to shoot this one? I wrote Cash Masters AND Front/Back Stage and both of those just sit on my hard drive and took a shitload of work! I don't know… But If the muses speak I obey. So I'm gonna start writing this epic vegetable porn! ALSO I think I wanna try and finish Book of Prayers. I know BUT I did so much world-building I feel like it's a waste not even finish book 1??? If people like it I can do the other 2??? Maybe I can do a writer's retreat?
I'm glad Faerie is done and being edited. I wanna shoot that this summer and release it for the fall! I thought that was long at almost 50k words but in the world of fantasy writing it's barely a novella!! Oh well size doesn't matter until it does and then you can't help what you got.. wait..what I am talking about?? Ha ha ha!