Thank you for visiting our show's press page. For interviews and more information please contact David here. Images and press releases on shared Goggle Drive available here.
Press kit: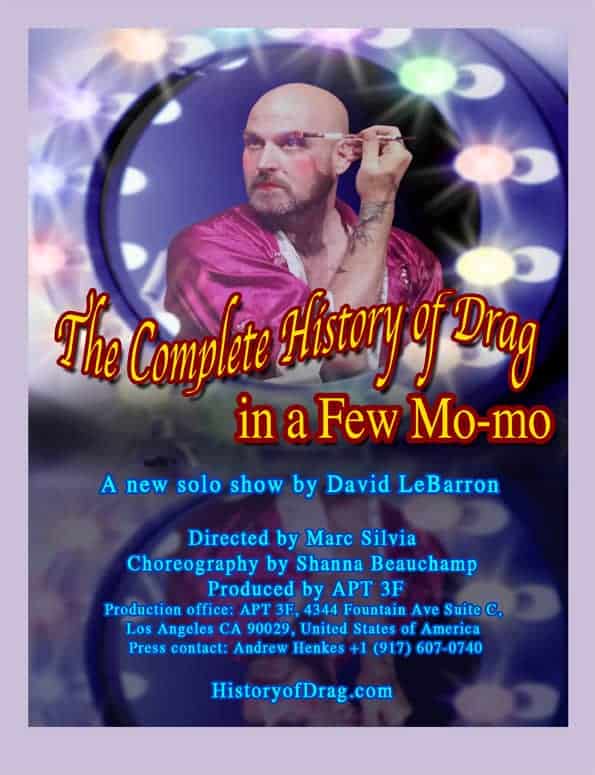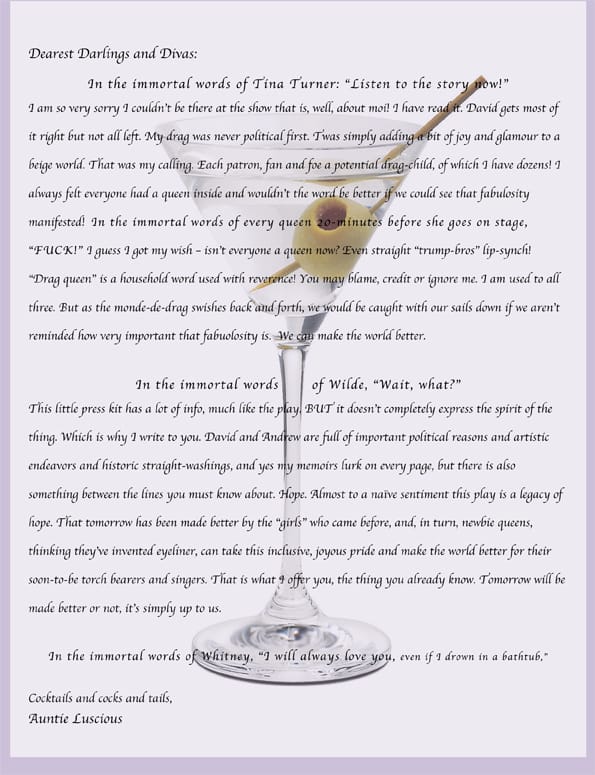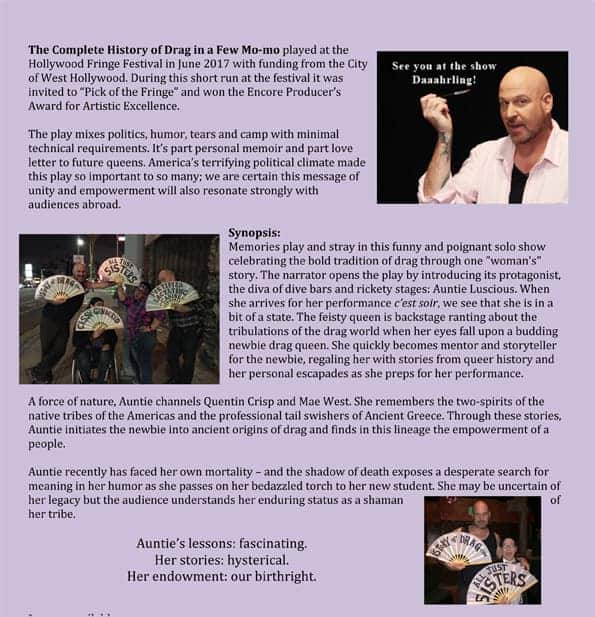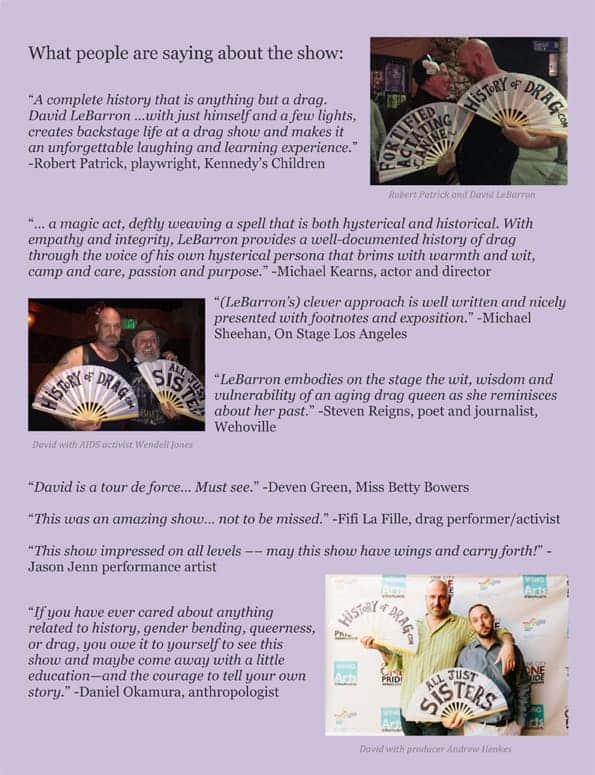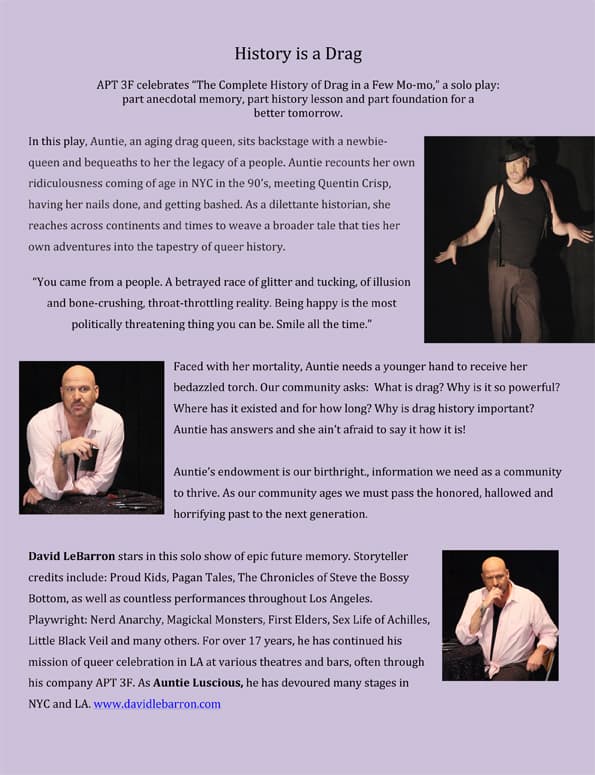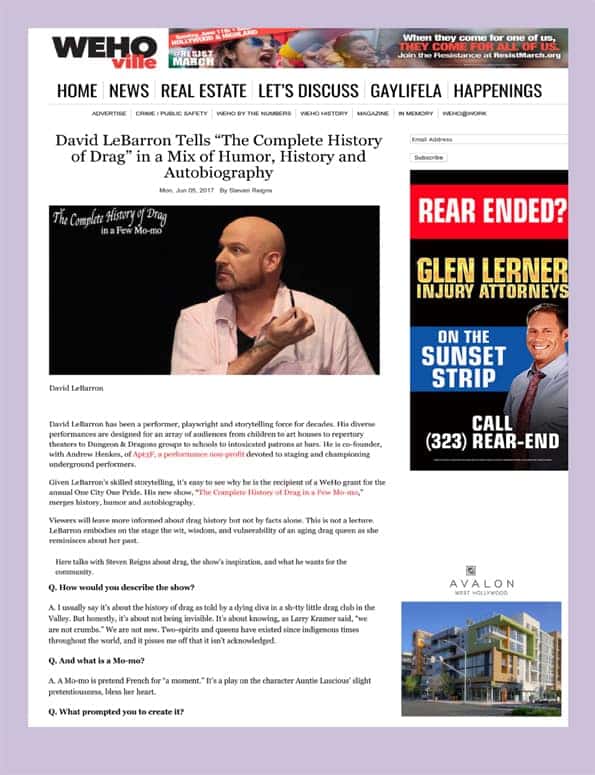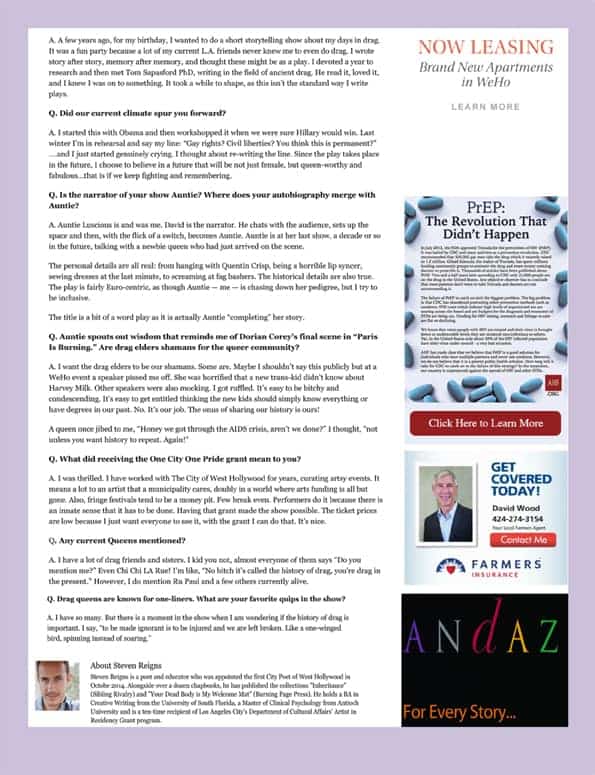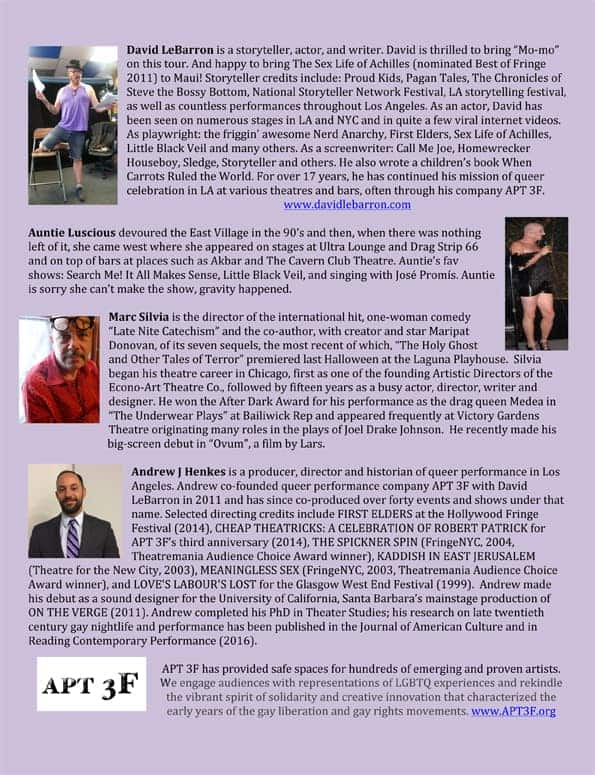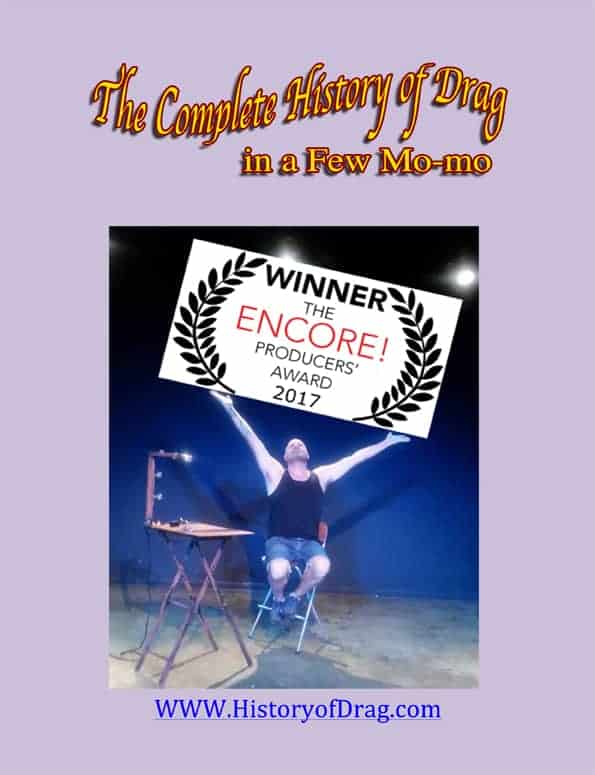 History is a Drag
APT 3F celebrates "The Complete History of Drag in a Few Mo-mo," a solo play:
part anecdotal memory, part history lesson and part foundation for a
better tomorrow.
Images available: https://drive.google.com/drive/folders/0Bx38cicnQzjEby1VM3lYN29vLUE?usp=sharing
Sizzle video: https://vimeo.com/198933561
My delicious opening https://vimeo.com/239197126
Middle Ages, feels like yesterday: https://vimeo.com/238695713
Sizzle video/photo credits: Choreography by Shanna Beauchamp, Music by Dan Graul, DP Kathryn L. Beranich Makeup Marcus Barela Script Supervisor Andrew Oropeza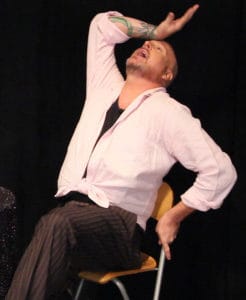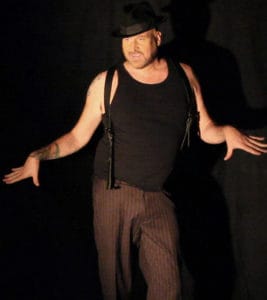 Photo credit Kathryn L. Beranich or David LeBarron
Thank you for checking out our press page. Below find information and images. Please right click any of them for easy downloading. (more images are available please contact)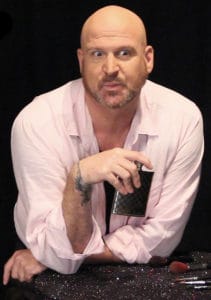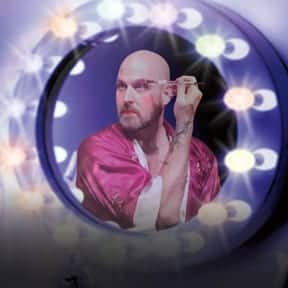 In this play, Auntie, an aging drag queen, sits backstage with a newbie-queen and bequeaths to her the legacy of a people. Auntie recounts her own ridiculousness coming of age in NYC in the 90's, meeting Quentin Crisp, having her nails done, and getting bashed. As a dilettante historian, she reaches across continents and times to weave a broader tale that ties her own adventures into the tapestry of queer history.
"You came from a people. A betrayed race of glitter and tucking, of illusion and bone-crushing, throat-throttling reality," she tells her protégé. "Being happy is the most politically threatening thing you can be. Smile all the time."
Faced with her mortality, Auntie needs a younger hand to receive her bedazzled torch. Our community asks: What is drag? Why is it so powerful? Where has it existed and for how long? Why is drag history important? Auntie has answers and she ain't afraid to say it how it is!
Auntie's endowment is our birthright. Information we need as a community to thrive. As our community ages we must hand the honored, hallowed and horrifying past to the next generation.
David LeBarron stars in this solo show of epic future memory. Storyteller credits include: Proud Kids, Pagan Tales, The Chronicles of Steve the Bossy Bottom, as well as countless performances throughout Los Angeles. Playwright: Nerd Anarchy, Magickal Monsters, First Elders, Sex Life of Achilles, Little Black Veil and many others. For over 17 years, he has continued his mission of queer celebration in LA at various theatres and bars, often through his company APT 3F. As Auntie Luscious, he has devoured many stages in NYC and LA. temp.lebarrondavid.space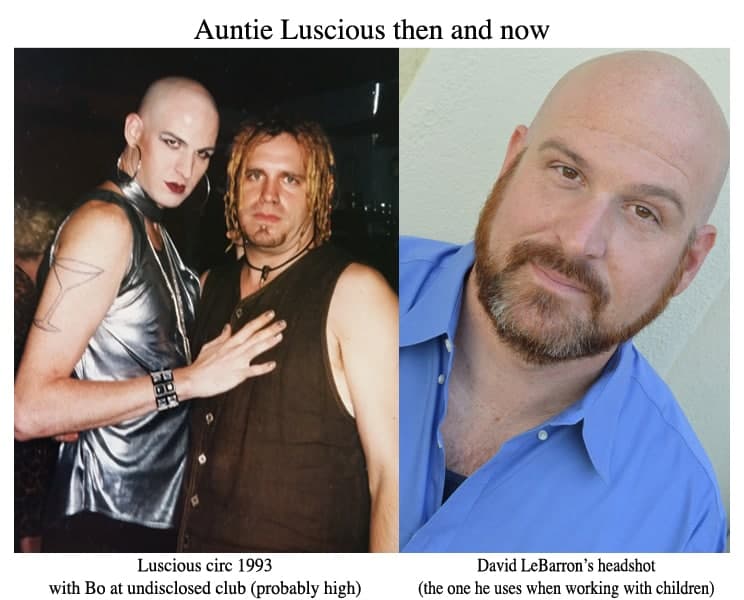 The Complete History of Drag in a Few Mo-mo is a solo show written and starring David LeBarron. Directed by Marc Silvia Produced by APT 3F. Press contact: Andrew Henkes (917) 607-0740
Synopsis:
Memories play and stray in this new solo show. Backstage at a drag show, Auntie, an old diva, teaches a newbie her fabulous lineage, from ancient times to current affairs, a resilient race of glitter, tucking and throat throttling reality. Auntie's endowment: a birthright. Her stories: hysterical.
APT 3Fboiler plate:
APT 3F has provided safe spaces for hundreds of emerging and proven artists. We engage audiences with representations of LGBTQ experiences and rekindle the vibrant spirit of solidarity and creative innovation that characterized the early years of the gay liberation and gay rights movements. APT3F.org
Links to Videos:
Sizzle: https://vimeo.com/198933561
Mo-mo moment 1: https://vimeo.com/197933410
Mo-mo moment 2: https://vimeo.com/197934125
Mo-mo moment 3: https://vimeo.com/197934768
Mo-mo moment 4: https://vimeo.com/197935753
Mo-mo moment 5: https://vimeo.com/197937287