The Complete History of Drag in a Few Mo-mo
Press and media please click here.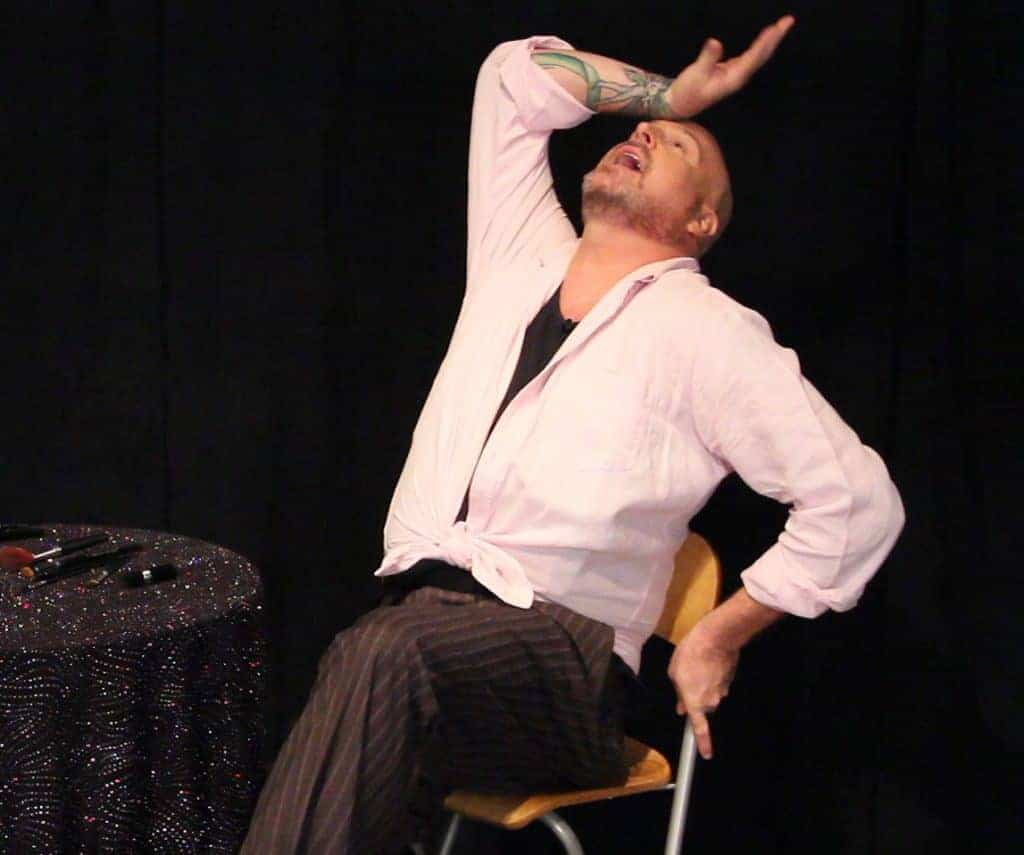 "Fabulously fierce" says Orlando Weekly! "sparks to life when LeBarron steps into Auntie's heels … an enlightening and entertaining introduction to a topic deserving of more attention.". thanks Seth Kubersky, Orlando Weekly
"an energetic and entertaining piece of theater" says  Orlando Sentinel "You'll laugh throughout but a little while afterward, you might find yourself contemplating how marginalized groups are left out of the "official" historical record. And you'll certainly tip the next time you're at a drag show." Matthew J. Palm Orlando Sentinel
______________________________________________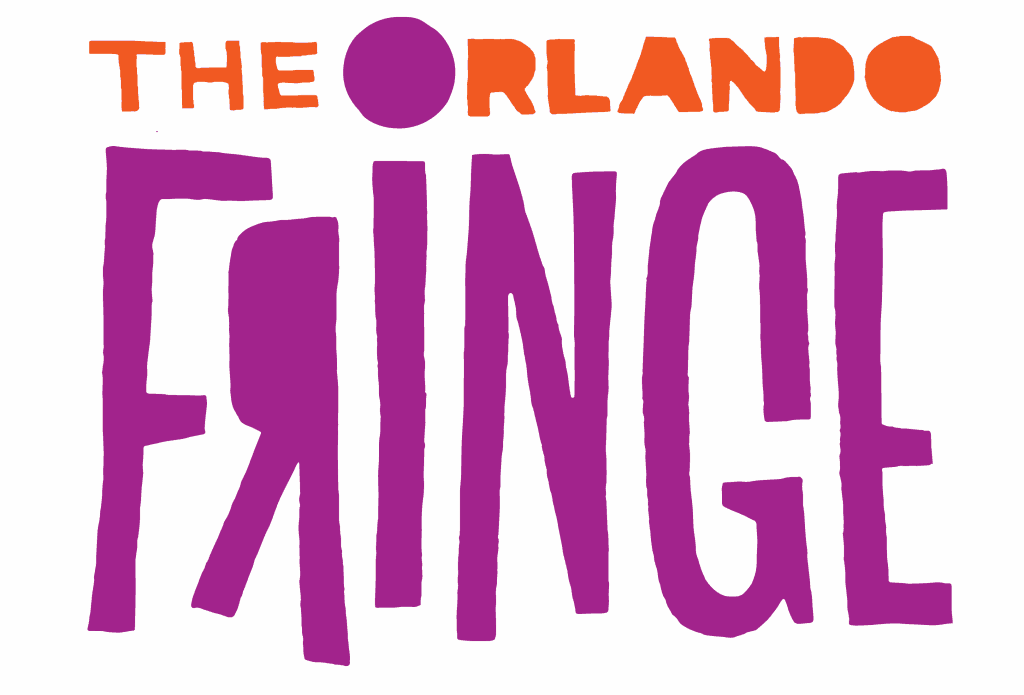 The Complete History of Drag in a Few Mo-mo at the glamorous Rainbow Venue at The Center for Orlando Fringe! We are excited to a part of this HUGE and AWESOME fringe festival!
GET TICKETS!   This May!  Fri 17th 7:30pm Sat 18th 3:45pm Sun 19th 3:00pm Thurs 23rd 8:15pm Fri 24th 6:00pm Sat 25th 8:00pm Sun 26th 7:15pm
RAINBOW VENUE at The Center 942 N. Mills Avenue, Orlando, FL 32803 $10
_____________________________________________________________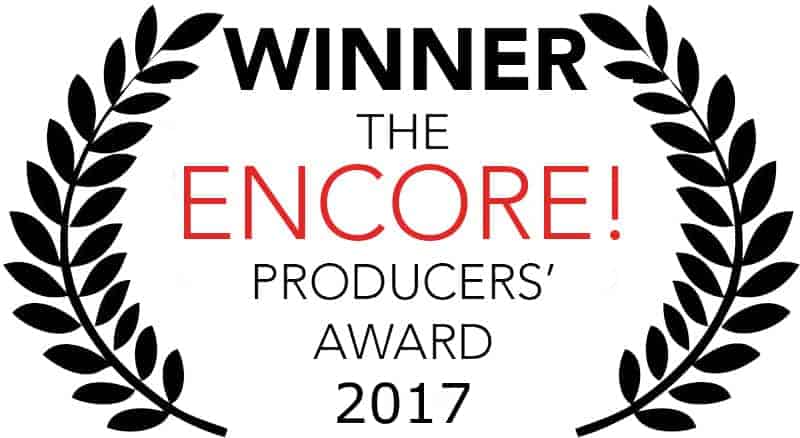 "A complete history that is anything but a drag. David LeBarron …with just himself and a few lights, creates backstage life at a drag show and makes it an unforgettable laughing and learning experience." -Robert Patrick, playwright, Kennedy's Children
"… a magic act, deftly weaving a spell that is both hysterical and historical. With empathy and integrity, LeBarron provides a well-documented history of drag through the voice of his own hysterical persona that brims with warmth and wit, camp and care, passion and purpose." -Michael Kearns, actor and director
"(LeBarron's) clever approach is well written and nicely presented with footnotes and exposition." -Michael Sheehan, On Stage Los Angeles
"LeBarron embodies on the stage the wit, wisdom and vulnerability of an aging drag queen as she reminisces about her past." -Steven Reigns, poet and journalist, Wehoville
"David is a tour de force… Must see." -Deven Green, Miss Betty Bowers
"This was an amazing show… not to be missed." -Fifi La Fille, drag performer/activist
"This show impressed on all levels –– may this show have wings and carry forth!" -Jason Jenn performance artist
"If you have ever cared about anything related to history, gender bending, queerness, or drag, you owe it to yourself to see this show and maybe come away with a little education—and the courage to tell your own story." -Daniel Okamura, anthropologist

The Complete History of Drag in a Few Mo-mo played at the Hollywood Fringe Festival in June 2017. It was awarded a grant from the City of West Hollywood, honored with an invite to be a "Pick of the Fringe" and won the Encore Producer's Award for Artistic Excellence. Sizzle reels followed by 2 live videos.
This solo play takes place backstage at a drag show. Auntie, an old diva, teaches a newbie-queen the history of her fabulous lineage, from ancient times to current affairs, intertwined with memories of Auntie's own adventures in drag:
"We are a betrayed race of glitter, tucking and throat throttling reality."
Who starts a drag show on time? LIVE from David LeBarron on Vimeo.
The Middle Ages LIVE from David LeBarron on Vimeo.
Auntie recounts her own ridiculousness coming of age in NYC in the 90's, meeting Quentin Crisp, having her nails done, and getting bashed. As a dilettante historian, she reaches across continents and time to weave a tale that ties her own adventures into the tapestry of queer history.

Our community asks: What is drag? Why is it so powerful? Where has it existed and for how long? Why is drag history important? We have all this history of kings and none of QUEENS!
Auntie has answers and she ain't afraid to say it how it is!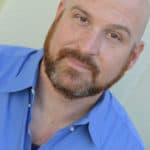 David LeBarron stars in this solo show of epic future memory. Storyteller credits include: Proud Kids, Pagan Tales, The Chronicles of Steve the Bossy Bottom, National Storyteller Network Festival, LA storytelling festival, as well as countless performances throughout Los Angeles. As an actor, David has been seen on numerous stages in LA and NYC and in quite a few viral internet videos. As playwright: Nerd Anarchy, First Elders, Sex Life of Achilles, Little Black Veil and many others. As a screenwriter: Call Me Joe, Homewrecker Houseboy, Sledge, Storyteller and others. He also wrote a children's book entitled When Carrots Ruled the World. For over 17 years, he has continued his mission of queer celebration in LA at various theatres and bars, often through his company APT 3F.
APT 3F's penchant for excellence has come to mean a great deal in the Los Angeles theatre and arts world. They have produced 4 WeHo festivals, 3 plays, over 12 group shows and provided a safe space for hundreds emerging and proven artists. With this very important and timely show APT 3F continues to promote dialogue on issues central to the LGBTQ communities. Once again we engage audiences with representations of LGBTQ experiences and rekindle the vibrant spirit of solidarity and creative innovation that characterized the early years of the gay liberation and gay rights movements.
Marc Silvia is the director of the international hit one-woman comedy "Late Nite Catechism" and the co-author, with creator and star Maripat Donovan, of its seven sequels, the most recent of which, "The Holy Ghost and Other Tales of Terror" premiered last Halloween at the Laguna Playhouse. Silvia began his theatre career in Chicago, first as one of the founding Artistic Directors of the Econo-Art Theatre Co., followed by fifteen years as a busy actor, director, writer and designer. He won the After Dark Award for his performance as the drag queen Medea in "The Underwear Plays" at Bailiwick Rep and appeared frequently at Victory Gardens Theatre originating many roles in the plays of Joel Drake Johnson. He recently made his big-screen debut in "Ovum", a film by Lars.
Andrew J Henkes is a producer, director and historian of queer performance in Los Angeles. Andrew co-founded queer performance company APT 3F with David LeBarron in 2011 and has since co-produced over forty events and shows under that name. Selected directing credits include FIRST ELDERS at the Hollywood Fringe Festival (2014), CHEAP THEATRICKS: A CELEBRATION OF ROBERT PATRICK for APT 3F's third anniversary (2014), THE SPICKNER SPIN (FringeNYC, 2004, Theatremania Audience Choice Award winner), KADDISH IN EAST JERUSALEM (Theatre for the New City, 2003), MEANINGLESS SEX (FringeNYC, 2003, Theatremania Audience Choice Award winner), and LOVE'S LABOUR'S LOST for the Glasgow West End Festival (1999). Andrew made his debut as a sound designer for the University of California, Santa Barbara's mainstage production of ON THE VERGE (2011). Andrew completed his PhD in Theater Studies; his research on late twentieth century gay nightlife and performance has been published in the Journal of American Culture and in Reading Contemporary Performance (2016).